Past, present and future
of Atlético de Madrid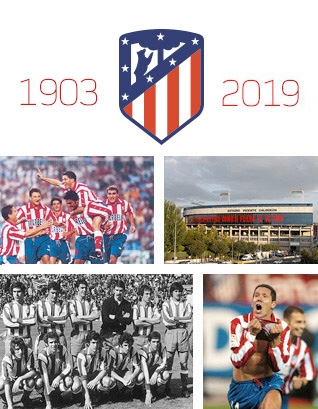 Atlético de Madrid is a centennial club that has won 10 titles in the country's top professional football league system. "The Mattress Makers" fans, always loyal to their team, know how to enjoy the best taste of football with every match.
Under the direction of Diego Pablo Simeone, Atlético de Madrid has strengthened its team spirit, dominance and delivery loaded with the best flavour in every match, regardless of their rivals or their competition. The Atlético phenomenon is growing and crossing borders, steadily increasing the number of "red-and-whites" around the world. No matter where they come from, their followers understand the meaning of true Atlético passion, a team that is believed by many to have the best crowd in Spain that cheers them along at every match at the Wanda Metropolitano Stadium.