Vintage posters
The past and present of Mahou's advertising history
In 2015, as a way of commemorating Mahou's 125th birthday, Juan Gatti, one of the most stimulating graphic designers of the post-modern image, was commissioned to recreate some of the brand's best advertising posters from 1890, the year it was founded. He updated them using his vision and ingenuity, turning them into unique, fresh, cheerful and seductive works of art.
Move the cursor to view both the original poster and Gatti's interpretation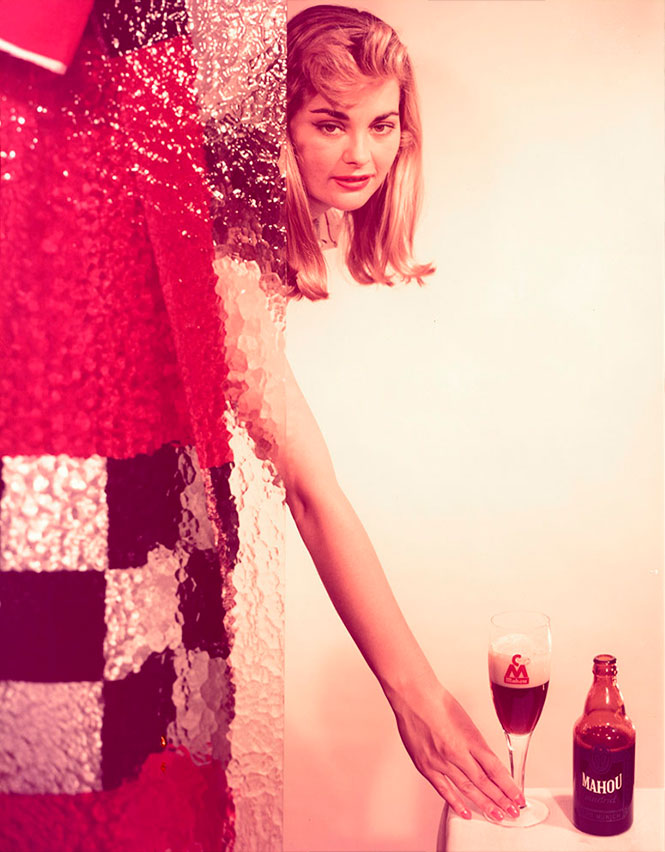 < >
Using the collage technique, Juan Gatti managed to bring the woman who illustrated the 1961 Mahou calendar into the present day, achieving a vintage aesthetic updated in color, structure and presentation.
Gatti chose this photo because he considers himself to be a glorifier of women who believes their image can take any work to the next level.

---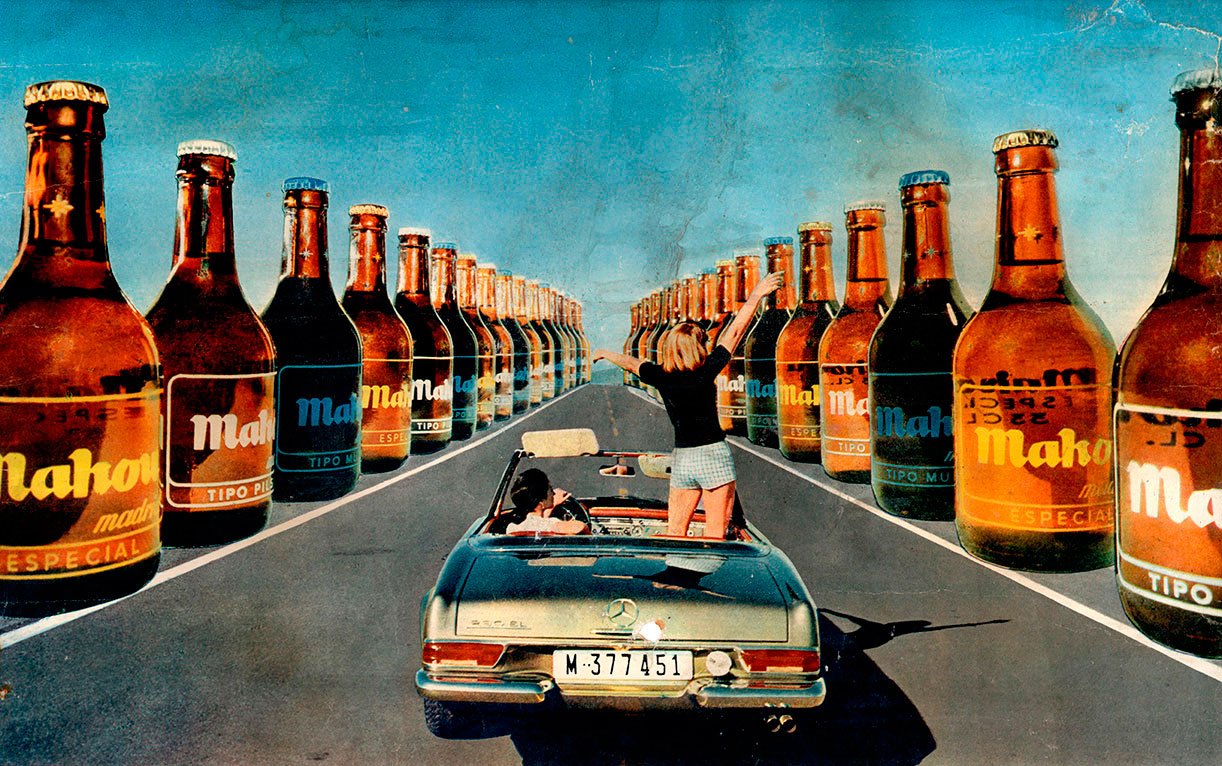 < >
Juan Gatti loves summer in Madrid, its sky, having a couple of Mahou beers and a laugh with friends… and he has managed to instill this freshness in the historical image of our beer from 1963, adding in some palm trees that will immediately take you back in time to that incredibly fun era, because as Juan says: "beer and palm trees go great together".

---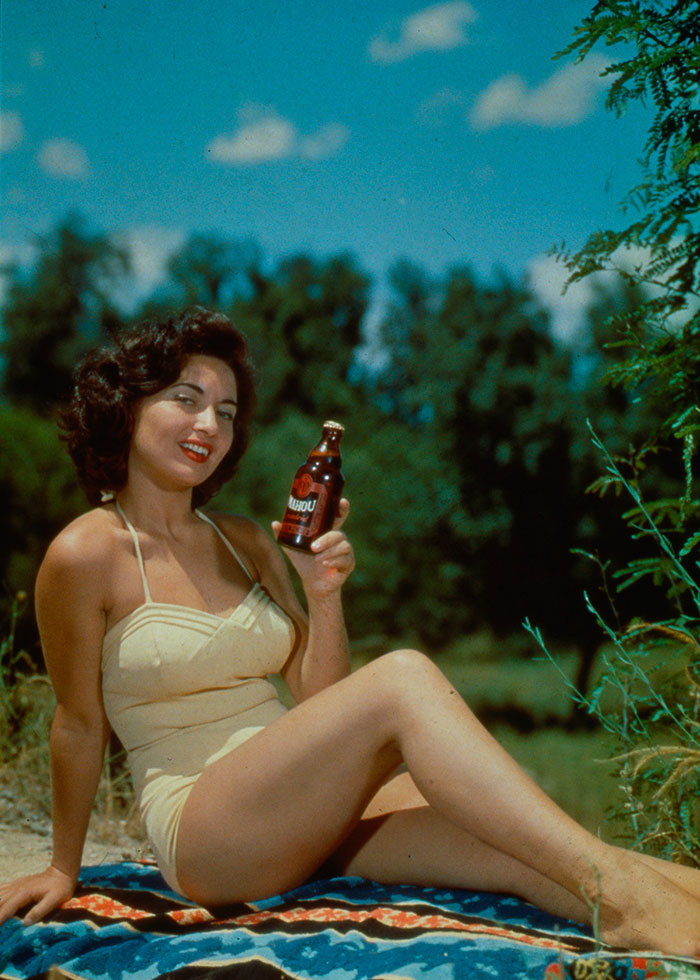 < >
In this latest revision of our history, Gatti has once again played with time but also with space, moving our Spanish pin-up and the Steinburg screen-printed bottle from a farmhouse to a tropical paradise, all thanks to the power of a Mahou.

---
Born in Buenos Aires (Argentina) in 1950, Juan Gatti has a degree in Visual Arts and works as a graphic designer and art director, combining both activities with photography.
He has lived in Madrid since 1980, where he has his own graphic design studio. He has worked for designers and brands such as Sybilla, Jesús del Pozo, Elena Benarroch, Loewe and Zara.