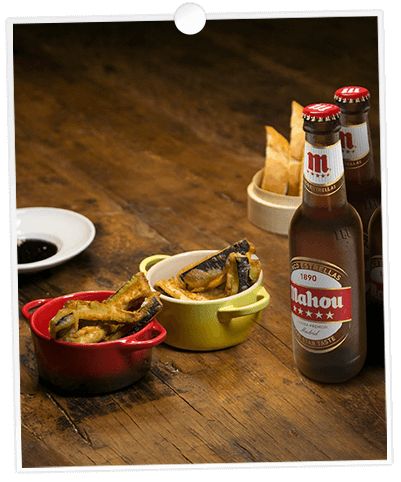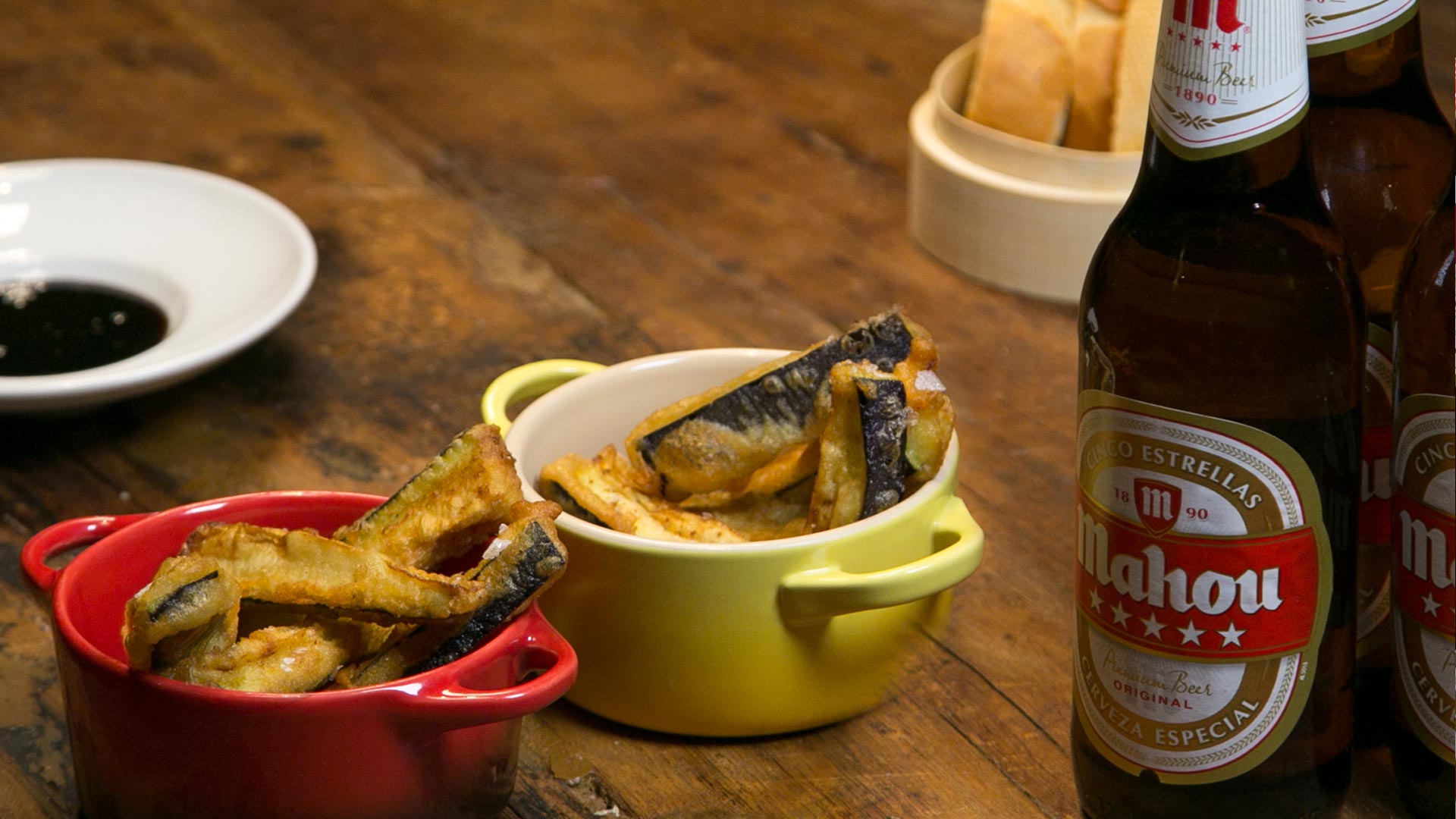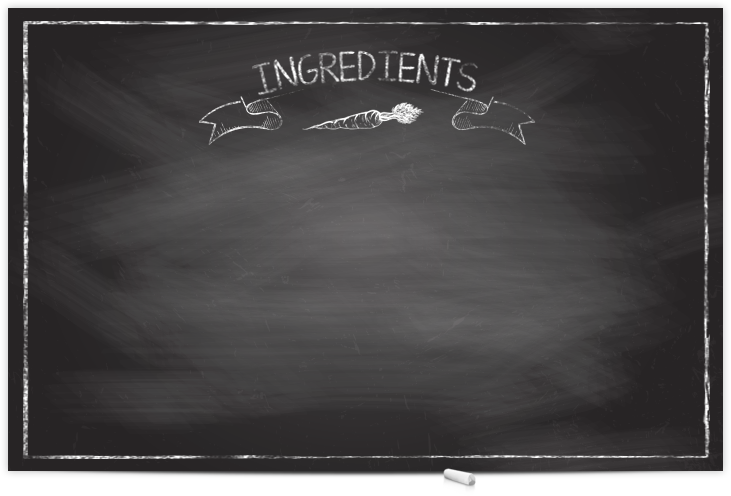 2 medium-sized aubergines
300ml of milk
300ml of water
25g flour
120g flour
1 small bottle of Mahou beer
Cane syrup
1
Cut the aubergines into small batons, discarding the centre as it contains a lot of liquid. Soak the batons in a mixture of milk, water and flour to remove any bitterness in the aubergine.
2
Mix the flour and beer in a bowl to create a sticky paste.
3
Heat the oil in a frying pan. Roll the batons in the mixture of flour and beer and fry them a few at a time, so the oil doesn't cool down.
4
Set aside on absorbent kitchen paper to remove excess oil.
5
Place the batons in a basket, plate or small tray and drizzle with syrup. Serve warm.