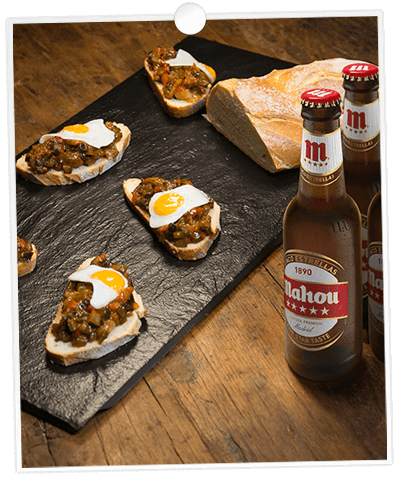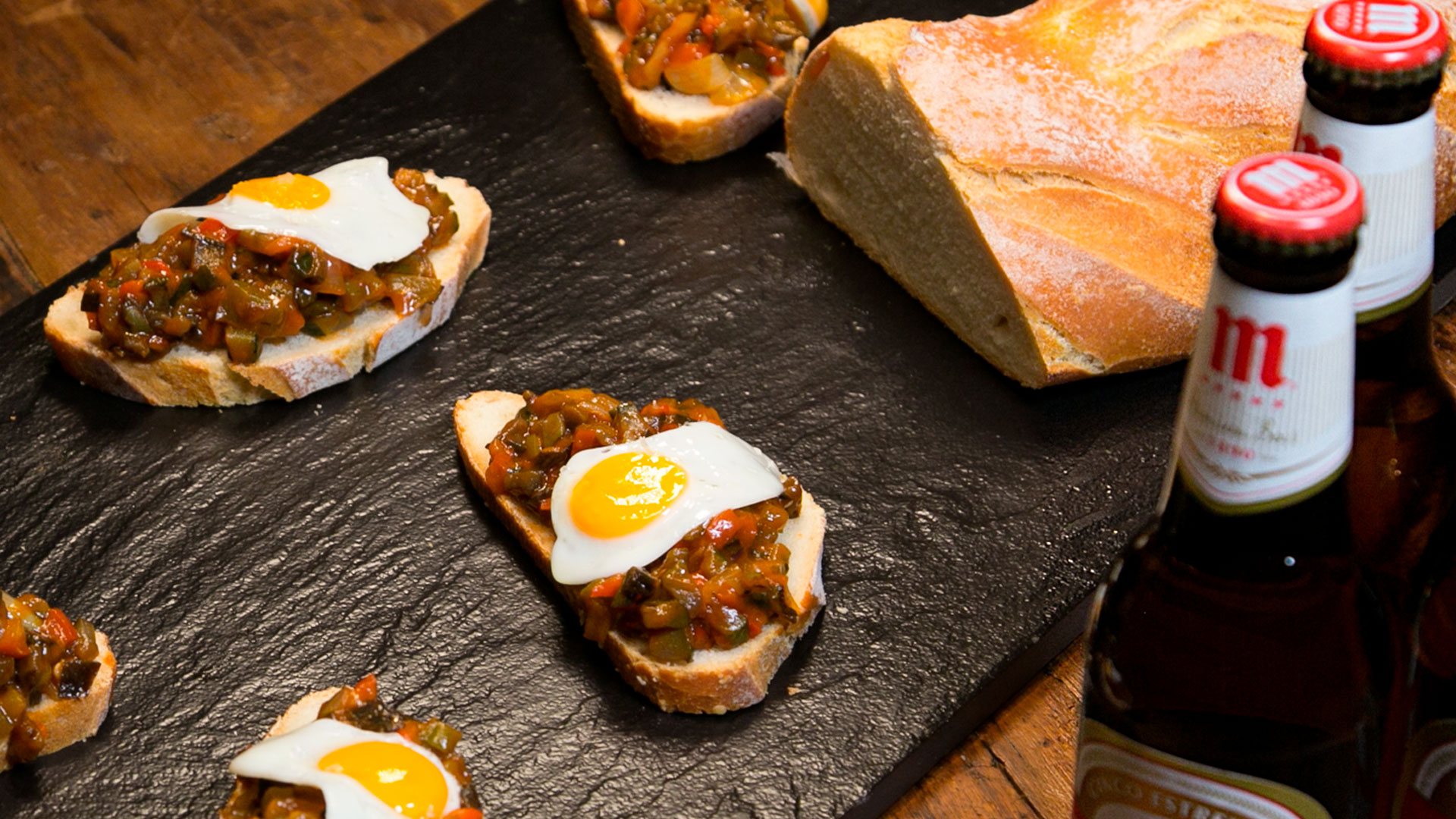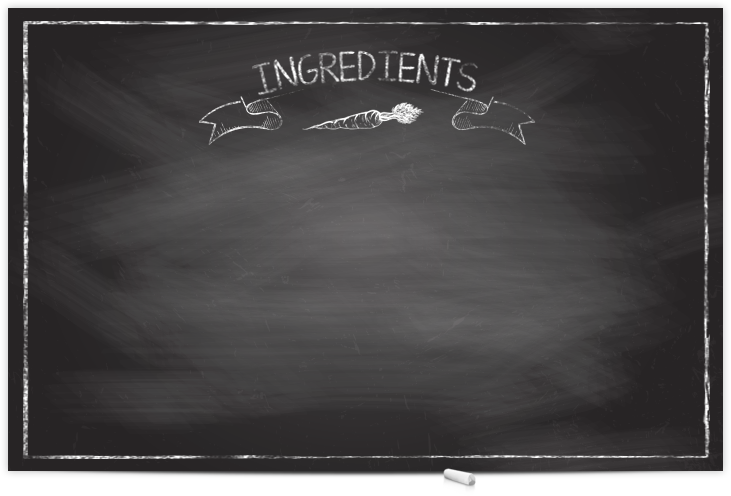 1 medium sized onion
1 small red pepper
1 green pepper, preferably the
thin Italian cubanelle variety
1 small courgette
1 small aubergine
3 ripe vine tomatoes
200ml tomate frito or prepared tomato sauce
Sugar
Salt
Pepper
6 quails' eggs
1
Cut the vegetables into 2cm cubes. Use only the outer part of the courgette and aubergine, discarding the inner part. This will mean that they don't release too much water into the pisto.
2
Grate the tomatoes and set aside. In a saucepan, over a low heat, add the vegetables in order of hardness. Firstly, the onion, then the peppers, the courgette and the aubergine, and lastly the grated tomato.
3
Cook them through until the vegetables are soft (although not falling apart.) Add the tomato sauce and the sugar to correct the acidity of the dish. Season with salt and pepper to taste.
4
Fry the eggs in hot oil, one by one to avoid breaking them. Cut the loaf of bread on an angle into 2cm thick slices, drizzle with olive oil and bake until golden, for around 6 minutes at 180ºC.
5
Place the bread on a tray, cover with pisto and place the fried eggs on top.