La historia
sabe a Mahou
Mahou is much more than a beer; it is much more than a brand. It is 125 years of history, transforming and growing with the Spanish society. Heritage and beer tradition since 1890.
125 years of
History
Mahou is the dream of an entrepreneur, Casimiro Mahou, which became reality through his children. A dream that began with a brewery in a district of Madrid, which immediately became a meeting point and catalyst for leisure in the city. Discover the path we have traced to the 21st-century in this video:
Factoría
Mahou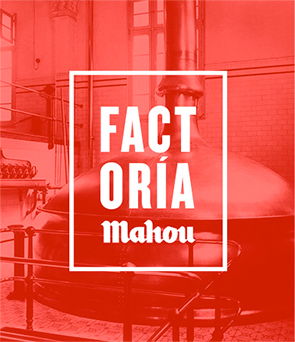 The Factoría Mahou is the heart and soul of Mahou. A meeting point explaining and sharing 125 years of stories, anecdotes and events experienced around a Mahou. To create it we opened up Mahou's historical archive, viewed as one of the most complete in Spain, to a select creative group who have picked out striking episodes from our history through which to interpret our past, present and future.
Cuisine, history, advertising, curiosities, art, reworking of classic objects, personal experiences and creations by guest firms all have their place at the Factoría Mahou.
Welcome to the Factoría Mahou.
Brewing up culture since 1890.