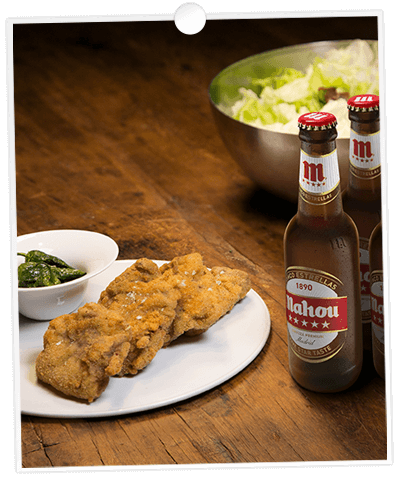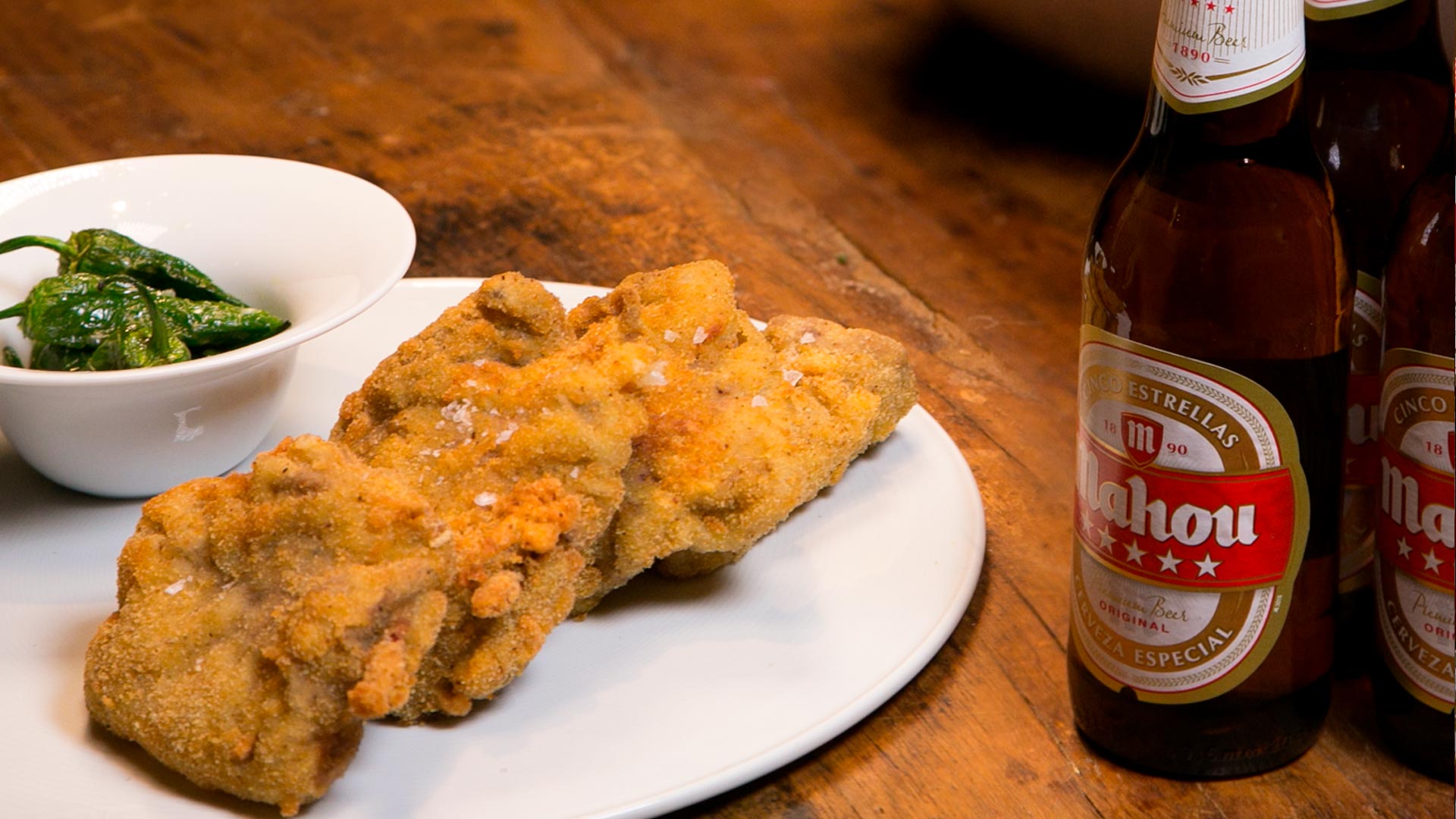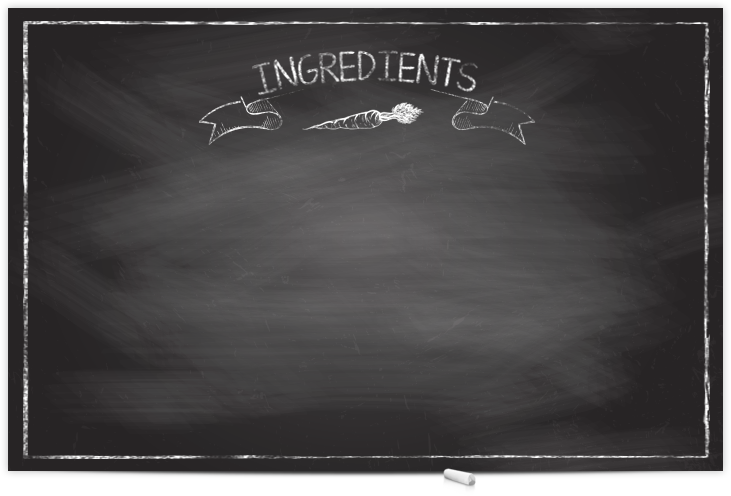 12 double veal steaks of around
50g each (butterflied), preferably haunch
6 slices of serrano ham
6 slices of mature cheese or cheese for melting
Salt
Pepper
200 g breadcrumbs
Mild olive (0.4) or sunflower oil for frying
Cocktail sticks for holding the cachopos together
12 padrón peppers (optional)
120g wheat flour
3 eggs
1
Beat the eggs in a bowl. Put the flour and breadcrumbs on small plates or trays.
2
Open and season the steaks. Place a piece of ham on one side and cheese on the other and cover over with other half of the steak. Squeeze the borders together well to seal.
3
Coat the cachopos in the flour, then beaten egg and finishing with the breadcrumbs. A cocktail stick can be used to ensure it is well sealed.
4
Heat the oil in a deep frying pan, which should not be too hot to ensure that the cachopo cooks through. Submerge the cachopos and cook for 2 to 3 minutes. Set aside on absorbent kitchen paper.
5
It can be served with some padrón peppers fried in the same oil. Set aside on absorbent kitchen paper and sprinkle with salt.
6
Place the cachopos on a tray and serve the fried peppers alongside.