Recipe for Cordovan Salmorejo
HOW TO MAKE CORDOVAN SALMOREJO
---
SALMOREJO SOUP RECIPE
---
Cordovan Salmorejo is a dish of mainly vegetable ingredients. Nevertheless, its most outstanding characteristics are an intense flavour and smooth texture. So, when proposing the beverage to best accompany the dish, we should choose one that gives us, on the one hand, a strong taste to stand up to the Salmorejo, and on the other, the ability to cleanse the palate with each sip so we can better appreciate the next mouthful.
Mahou 5 Estrellas is the ideal choice for pairing with this typical Andalusian dish as it meets these two prerequisites and, furthermore thanks to its excellent bitter profile, offers just the the right counterpoint to the sweet, salty and acidic notes of the Salmorejo, resulting in a well-rounded gastronomic proposal.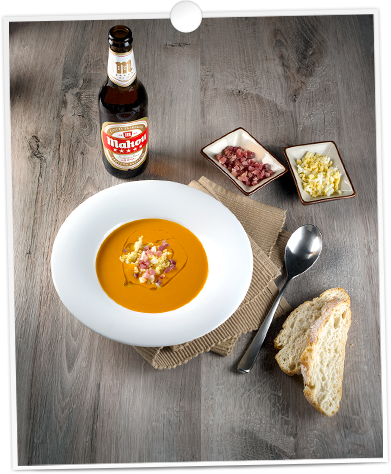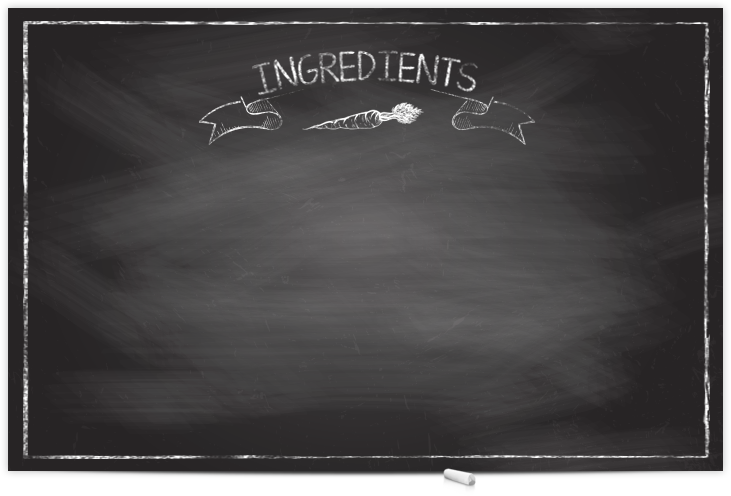 1 kg ripe tomatoes
200 gr wheat bread
150 ml virgin olive oil
1 egg
50 gr Serrano ham
1 clove of garlic
1 pinch of salt
1
Boil an egg in water for 4 minutes and leave to cool.
2
Peel and core the tomatoes; chop them; place them in the blender and blend until a uniform cream is formed.
3
Cut the bread into little pieces and add to the cream.
4
Peel and quarter the garlic; add it to the cream.
5
Add the olive oil and salt. Then blend until a very fine cream is formed.
6
Pour this purée into a bowl and place in the refrigerator for 20 minutes.
7
For the final presentation, cut very fine pieces of boiled egg and ham, crush them and place them on the top without fully covering the purée and drizzled with a little of olive oil.