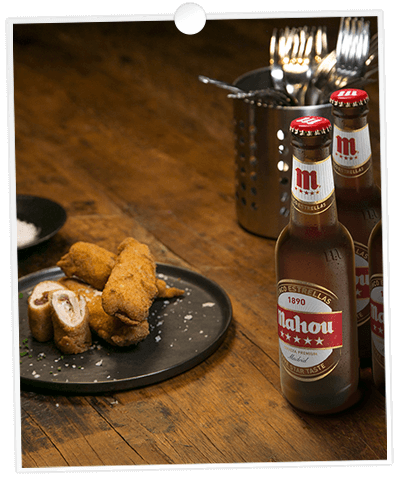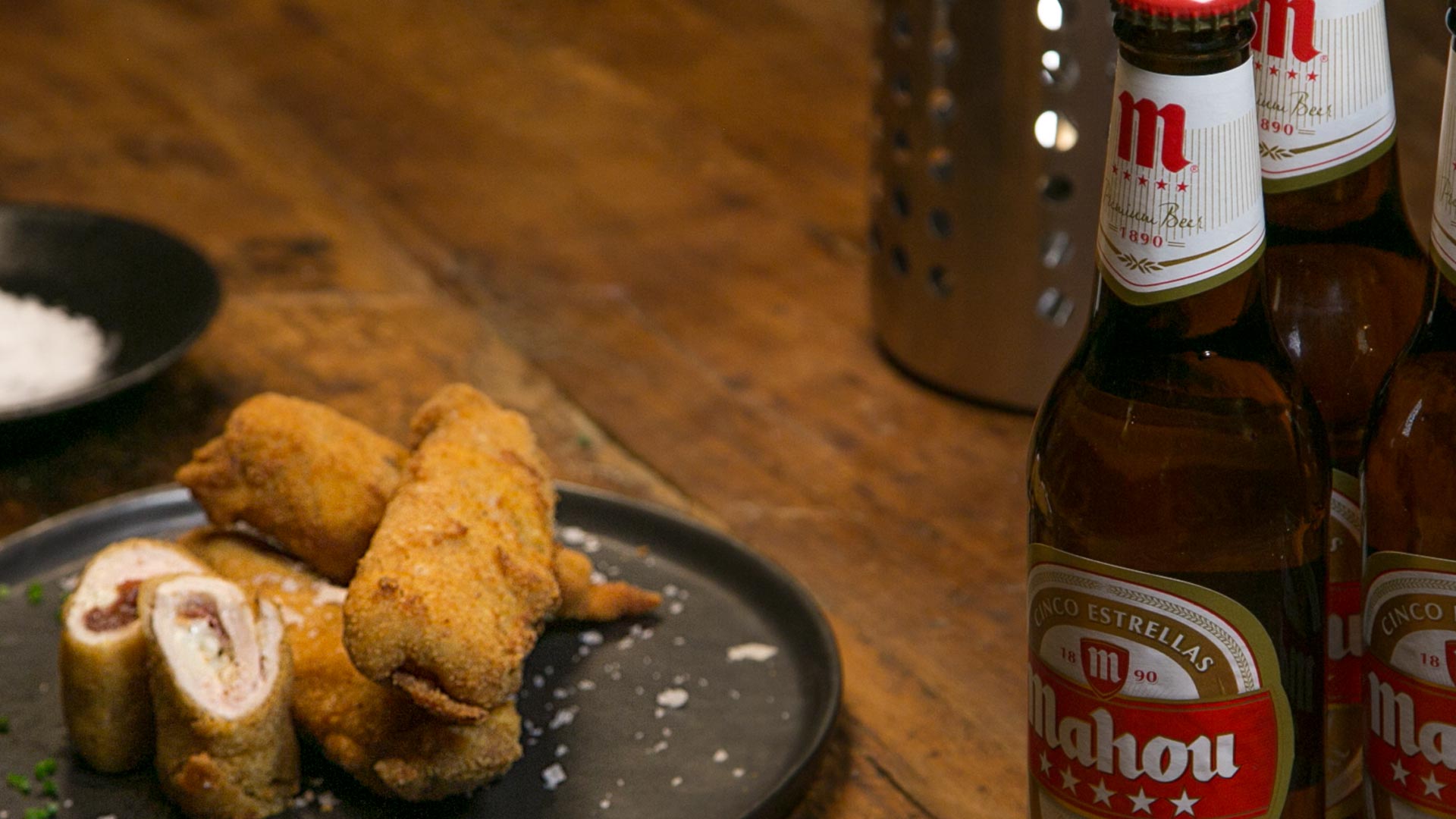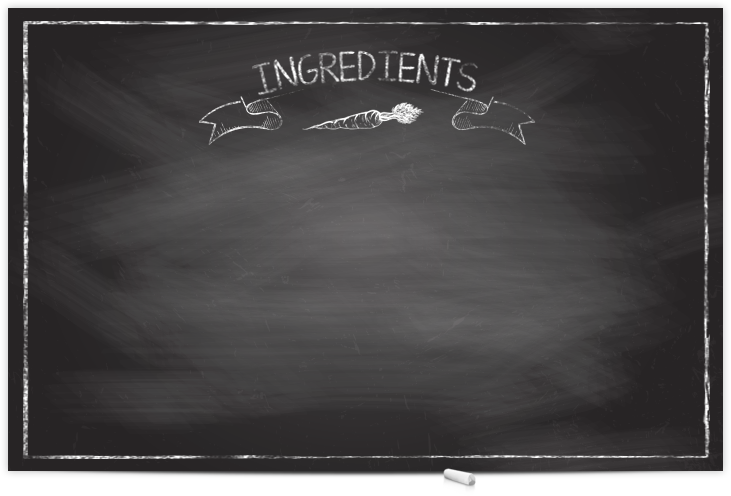 6 very thin boneless pork chops
(around 50g each)
80g Serrano ham
80g cheese for melting
Salt
Pepper
12 cocktail sticks
1l mild olive oil (0.4) or sunflower oil for frying
120g wheat flour
3 eggs
200g breadcrumbs
1
Flatten the fillets out on a board and season with salt and pepper. Place a slice of ham and the cheese for melting on top and roll them up. Hold them together with a cocktail stick or two.
2
Heat the oil in a deep frying pan. Beat the eggs in a bowl.
3
Put the flour and breadcrumbs on small plates or trays. Roll the "flamenquines" in the flour, then egg and breadcrumbs just before frying. Fry them in batches to ensure that they fry correctly at the right temperature.
4
Once the "flamenquines" are golden, place them on absorbent kitchen paper to remove excess oil.
5
Place the "flamenquines" in a basket, plate or small tray. Cut all, or some, in half on the angle. Serve warm.