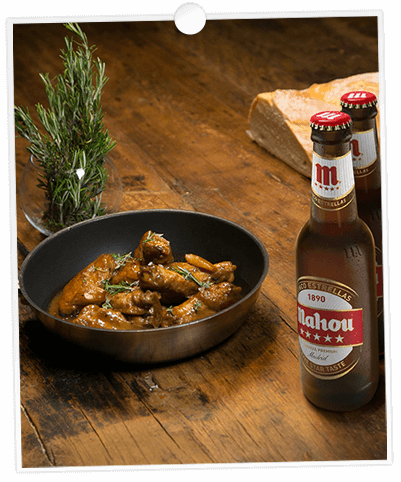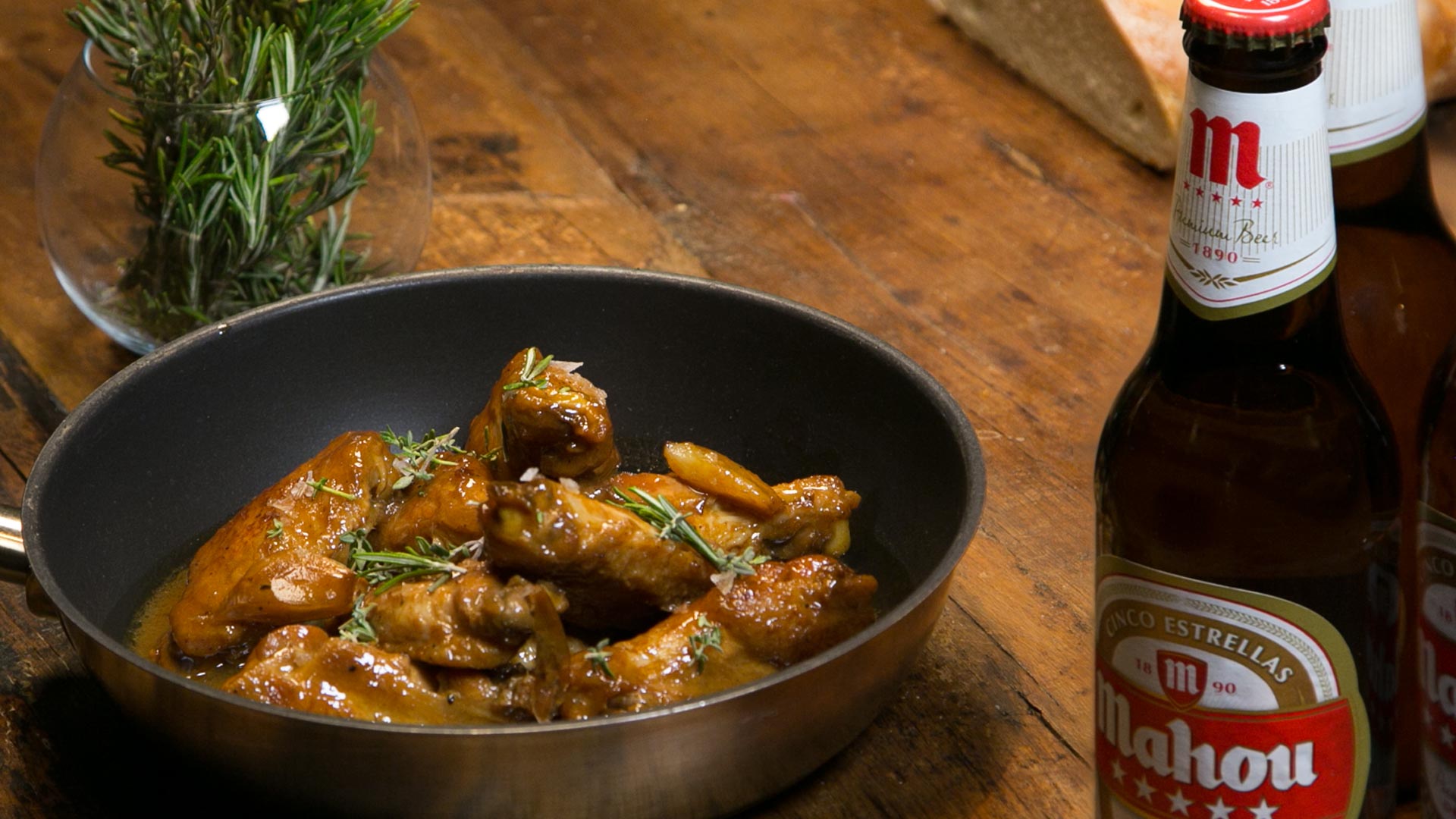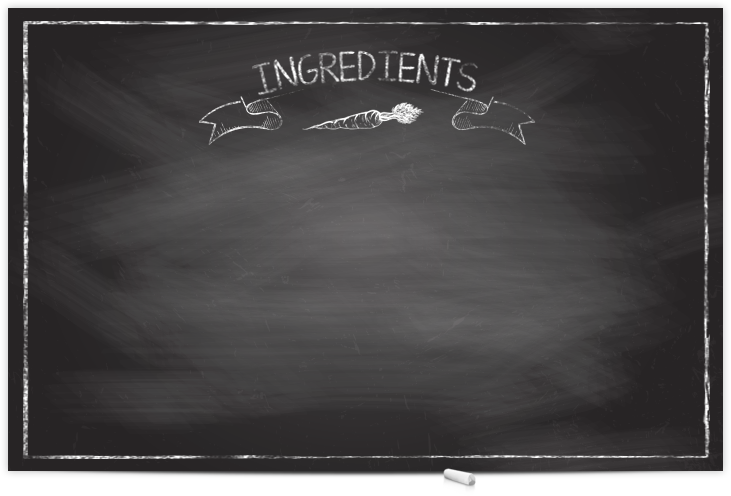 12 chicken wings
1 tbsp. Dijon mustard
1 small bottle of Mahou beer
The juice of 1 lemon
50 ml light soy sauce
2 cloves of garlic
2 sprigs of rosemary
Pepper
Salt
Olive oil
1
Trim the chicken wings, separating the drumette from the wing, and discarding the tips.
2
Season with salt and pepper. Heat a frying pan over a high heat and add a good splash of olive oil. Fry the chicken with the whole crushed garlic cloves.
3
Once golden, add the mustard, soy sauce, lemon juice, one sprig of rosemary cut into three pieces, and mix well.
4
Lastly, add the beer. Cook over a medium heat for 10 minutes until the liquid has evaporated. Set aside.
5
Serve the wings on a small tray or plate, decorated with a sprig of rosemary.