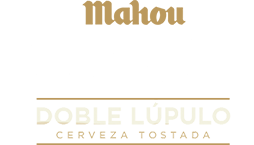 A Tribute to Today's
Master Brewers
A Tribute to Today's Master Brewers
More than 125 years of experience and know-how have inspired the Mahou Master Brewers to create this roasted, double-hop beer with a great body and intense flavour.
Tasting Notes
APPEARANCE
---

Amber colour with tints of orange.

AROMA
---
The nose leans towards the aromas of toasted malt and caramel.

TASTE
---
On the palate, it has an intense body, with hints of coffee beans wrapped in honey. The fine and persistent bitterness of the double hops gives the Maestra Double Hops an element of cheerfulness and elegance.
X
NUTRITIONAL INFORMATION
Maestra Double Hops
Fats
– Of which Saturated
---
Carbohydrates
– Of which Sugars
---

Move the mouse over the ingredients to learn more
After a controlled natural production process in which the malt is soaked, germinated and dry-roasted, it is ready for the start of the brewing process. This is the raw material that gives the beer its nutrients, colour and foam.
This flower of Asian origin is the soul of the beer, to which the latter owes its bitterness, aroma and feeling of freshness. The unique flavour of the Maestra Double Hops comes from the skilful combination of the varieties of hops that are introduced during two different stages of the brewing process.
During its fermentation, the yeast does a great job of balancing the fruity aromas, providing the Maestra Double Hops with its unmistakable flavour.
The identity of the Maestra Double Hops is defined by the properties of the water, whose composition and mineralisation are perfect for providing its signature freshness and smoothness.
Pairings
SIMPLE PAIRING
---
If you're looking for a simple pairing for your Maestra Double Hops, prepare an hors d'oeuvre with crusty bread and smoked cheese with a balsamic vinegar on top. The toasted nuances of the bread and the creaminess of the cheese will highlight the aromatic freshness of the Maestra Double Hops.
COMPLEX PAIRING
---
If you'd prefer something more complex instead, go for red meats and game, such as suckling lamb or Iberian pork. Juicy meats prepared in the oven or cooked for a long time are perfect for serving with the Maestra Double Hops. Fruity sauces will round off this pairing nicely.
Awards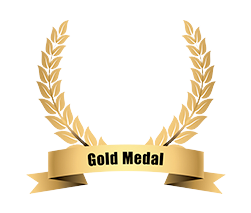 Gold Medal
---
in the German-Style Bock or Maibock category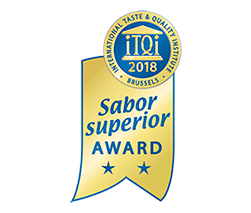 ITQI
---
2-Stars Superior Taste Award - Outstanding
The Glass
The Glass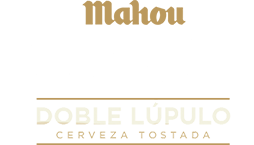 The main aromas in the Maestra Double Hops come from the double hops and toasted malt.
The glass of the bottle allows you to capture its different nuances and enhances the amber colour and tints of orange in this beer, putting them proudly on display.
The mouth of the bottle is wide, so that you can appreciate all of its aromas, and invites you to enjoy the Maestra Double Hops in small sips. This bottle perfectly conveys the excellence of the passionate flavours in the Maestra Double Hops.